Home GPS Download Business Partners Contact Family AVL Links History AsOnTV Forum
Beta Testing of GPSSppc for Pocket PC based GPS and Smartphones
Updated Tuesday 22nd November 2011 UK time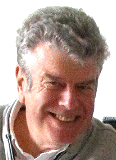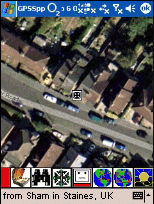 This page is for those helping us beta test the latest version of GPSSppc.
Many Thanks to all those who have helped with beta testing .
Please do not hesitate to contact me, since I find all feedback valuable.
Some of you may be happy to join those listed below, and may even send me a picture :-)
It is not essential, but good for me if you can try and do the following:
start with the Pocket PC page, to get GPSSppc working with the GPS. Note the GPS lat/lon displayed.
get the full Windows version of GPSS working, using the download page - even if not with a GPS. GPSS can test maps for GPSSppc ;-)
When you have GPSS or GPSSppc working with the GPS, fill in the step 2 Quiz on the download page, including your lat/lon.
I'll tell you what mapping to add and give you a key code for GPSS - based on Ctrl-R details (explained in quiz and at end of problems page).
use the tips I give you to add detailed mapping - and let me know of progress or problems.
visit this page regularly and update gpssppc.exe. Let me know what version you are using. I like to know no new bugs have crept in :-)
Finally let me repeat some very important advice from the Pocket PC page: "Change a little, test a lot" ;-)
Robin Lovelock, Sunninghill UK, November 2011.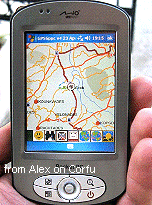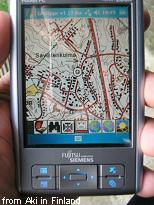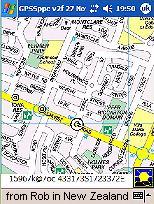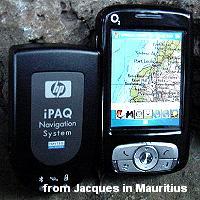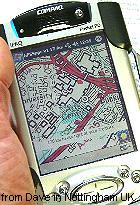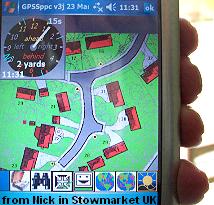 those helping us test GPSSppc ...
This list of good people has been moved onto the page: Those helping with testing of GPSSppc. Please visit the Forum.
THE LATEST VERSION OF GPSSppc IS THAT IN THE GPSS BASELINE
help us test the very latest GPSSppc ... when we have one ready :-)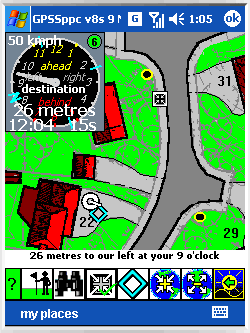 Beta testers are welcome - please start with gpssppc.exe inside the baseline, before replacing it with the latest gpssppc.exe. The full Windows GPSS baseline includes v14 of the Pocket PC Baseline. We may soon have a beta version of GPSSppc v15 including supporting files below. It helps Robin if you test the very latest gpssppc.exe - it confirms that he has not introduced new bugs :-)
OLD INFORMATION WHICH WE WILL UPDATE .....
Please make sure you have all files from the current GPSS Baseline v6.97 (GPSS.ZIP download) before you apply files from PPCBETA.EXE below.
LATEST BETA GPSSPPC ...
from Robin on 6th September 2011: I have just uploaded the GPSSppc v14e in www.gpss.co.uk/ce/ppcbeta.exe
DO NOT RUN from your browser. SAVE into your GPSS folder. Exit your Net browser. PPCBETA.EXE self-extracts into GPSSPPC.EXE and supporting files needed, such as changes to online help, button icons, sounds, etc.
Recent changes are:
v14a 14 September 2010. change to robot boat autopilot. Delete AUTOPDAT.TXT when AP switched OFF.
v14b 23 February 2011. change to robot boat autopilot. Remove jibe on tack. Direct rudder control.
v14c 1 March 2011. Stretch map if BMP size less than screen size.
v14d 3 March 2011. Bug fixes for stretched map inc car,history,explore,home icons. Pan in Portrait mode. Autopilot changes.
v14e 6 September 2011. AutoPilot supports passive mode. [AP] > 360 or >500 for with destination update.
You can visit the History page for more detailed notes of the changes summarized below.
complete change history for GPSSppc ...
Change history for gpssppc.exe v1 is:
v1a 4 May 2006. First release of gpsspppc.exe with known bugs and restrictions. Works for Robin in UK and Rob in NZ :-)
v1b 5 May. Fix map tap bug, double "moving" bug. Cleaner startup screen. text size on speech bar.
v1c 15 May. USA street maps from VEC files - with many restrictions such as no text.
v1d 16 May. text of street names now shown.
v1e 17 May. better text of street name. "busy" status now working.
v1f 18 May. [X] changed to [OK] in top right corner. better USA street maps.
v1g 19 May. Numerous bugs removed including for large bitmaps. General tidy up.
v1h 25 May. Fix WAW bug. Better map browsing without GPS. e.g. search and WAW.
v1i 30 May. ETA added. Destination "explore" mode added. Numerous bug fixes.
v1j 31 May. Suppression of internal battery power timeout while GPSSppc is running. Thanks Rob :-)
v1k 1 June. Different timeout suppression; bugs fixed in remote tracking capability and map pan.
v1L 23 June. Fix bugs in lat/lon text display and switching portrait/landscape. "explore" shows -> lat/lon.
v1m 11 July. [SAR] button so Rob could test Robin's Sardinia map to investigate possible bug.
v1 12 August. Title change only for new Pocket PC and GPSS baselines. But see below.
v1n 16 August. Changes for GPSS v6: fix "no metric.cfg" bug. display map CPR files. handle missing USA.WAW.
v1 17 August. title change only, for update of GPSSBASE.EXE Pocket PC and GPSSA.EXE full Windows baselines.
Change history for gpssppc.exe v2 is:
v2a 12 September 2006. Fix "611,7N02504,3E" bug in Finland or countries where comma used as decimal point.
v2b 6 October. [MOD] button added with support for simultaneous GPS navigation and remote GPS tracking for " chase".
v2c 30 October. Destination instead of car updated by remote GPS via modem for "chase" above.
v2d 31 October. seperate input buffer nmea2 added for data from modem.
v2e 9 November. WARNING.TXT shown on startup. 6,000 limit raised to 12,000. Zero lat/lon ignored.
v2f 27 November. Startup of speed warnings. Handle zero GPS lat/lons. Experimental page. Trace at start.
v2g 30 November. Clearer "bad GPS data...". Clearer experi [>X]/[OK]. Faster. Navimap logic bug fixed.
v2h 7 December. Experimental page fixes. [LL] added. "changing map to (name)".
v2i 16 December. [SAVE] added, including on exit. minor "good afternoon" bug fixed.
v2j 3 January. GPSSLAST.TXT saved on exit with GPS position ready for [POS]. beep bug fixed.
v2 6 February 2007. New v2 Pocket PC baseline in GPSSBASE.EXE and new v6.1 full Windows GPSS Baseline.
Change history for gpssppc.exe v3 is:
v3a 9 February 2007. start to add DF logic. See DF in GPSSppc
v3b 8 March. For 480x640/640x480 VGA tests: no carclear if dwidth>600.
v3b 9 March. no carclear if dwidth>600 or dheight>600 for VGA tests.
v3b 10 March. reinstate carclear. car in stretch mode, starts green.
v3b 11 March. stretch back to normal. Drawcar based on car size.
v3b 12 March. car.width,height=24,24 in GPSSLOAD. (Car icon now OK).
v3c 13 March. bigger button icons on VGA screens. bigger text boxes.
v3c 14 March. startup and other layout corrections.
v3c 16 March. mapcprtxt grey box for VGA screens.
v3d 18 March. startup screen layout for VGA screens.
v3e 18 March. corrections to v3d for startup screen.
v3f 19 March. more corrections for VGA screen. New "Instrument Panel".
v3g 20 March. ditto for VGA. ETA and time to go on "Instrument Panel".
v3h 21 March. ditto for VGA. compass on "Instrument Panel".
v3i 22 March. ditto for VGA plus minor layout corrections.
v3j 23 March. ditto for VGA. New menu of button icons. See brief user guide.
v3k 24 March. ditto for VGA, including new buttons, startup screen, mapcprtxt.
v3L 25 March. ditto for VGA. Tidy up of the experimental page.
v3 26 March. ditto for VGA. title change for new v3 baseline in GPSS v6.3 baseline.
Change history for gpssppc.exe v4 is:
v4a 27 March 2007. bugs fixed: units button label, instrument panel units. desination distance for non UK.
v4b 28 March. more bugs fixed related to displayed and spoken units. miles/yards, km/metres, Nmiles/yards.
v4c 30 March. fix bugs to allow Portrait/Landscape switching while GPSSppc running. WAW logic tidy-up.
v4d 1 April. "program around" CE non-English settings bug. Busy light. Portrait/Landscape switching.
v4e 2 April. GTX Search configurable with gpssfind.txt. Use NEWPBASE.EXE. VGA res fixes.
v4f 3 April. Language switching including Japanese, Russian etc, as on language page.
Tests start with English<-->Italian. VGA Olive CPR for tests on mapcprtxt.
v4g 5 April. Some language bugs removed. e.g. direction to destination. More VGA mapcprtxt changes.
v4h 8 April. text font changes. VGA 2x higher mapcprtxt with map refresh test to fix bug.
v4i 9 April. text font size based on string size. VGA mapcprtxt change. Use latest Italian for testing.
v4j 10 April. translation now not case sensitive. VGA mapcprtxt. USA vector mapping progress traced.
v4k 11 April. VGA mapcprtxt. USA vector maps scaled to reduce clutter and increase speed.
v4L 12 April. VGA mapcprtxt. USA maps: quicker start, tap on edge to move, busy lamp colour, etc.
v4m 13 April. VGA mapcprtxt. USA maps: much faster. Bug fixed in zoom back in.
v4n 15 April. VGA mapcprtxt and USA maps. Better map tapping. Car not allowed over buttons.
v4o 16 April. VGA mapcprtxt and USA maps - streetnames. Church landmarks added. Now [US] test location.
v4p 17 April. VGA mapcprtxt and USA maps. All landmarks and test pattern added.
v4q 18 April. VGA tests continue. USA placenames from USANAMES.TXT added.
v4r 19 April. ditto. New N.VEC format for /USA supported - avoid need for USANAMES.TXT. Street name angle.
v4 23 April 07. New baseline ? skip reading USANAMES.TXT if N.VEC found. mapcprtxt on VGA. More reliable monitor ?
v4 GPSSppc baseline released on 24 April 2007.
Change history for gpssppc.exe v5 is:
v5a 25 April 2007. VGA tests continue. start to use hardware keys and soft keyboard.
v5b 26 April. VGA tests continue. search of GTX files including by name via keyboard.
v5c 27 April. VGA tests continue. Keyboard entry of location. eg. 523075N0013075W.
v5d 28 April. VGA tests continue. remove redundant USA mapping logic. better search.
v5e 29 April. Different mapcprtxt. search bugs fixed. destination name on instruments.
v5f 30 April. Several minor bug fixes. RGI files introduced: text, sound and image files.
v5g 1 May. bugs fixed. Can start with destination sound and RGI. RGI on k/b. GPSSSIGN.TXT.
v5h 2 May. font and layout corrections, including for VGA. Show keyboard "last key".
v5i 24 May. Altitude at top of instrument panel. Number of GPS satellites shown.
v5j 29 May. Last good GPS position from GPSSLAST.TXT used while bad GPS signal.
v5k 31 May. [GPS->HOME] and [GPS->My Places] added. No RGI if no destination.
v5L 4 June. New GPSSBASE baseline with PPCHELP.TXT help. Numerous bug fixes.
v5m 6 June. Fix [GPS->MyPlaces] bug. Pictures now available from PPCHELP.TXT help.
v5n 7 June. Fix (last?) [GPS->MyPlaces] bug. "got GPS"/"no GPS" now always spoken.
v5 8 June. Fix bug related to swiching between lat/lon, Irish and UK grids. New baseline ?
This became the new baseline on Monday 11th June 2007.
Change history for gpssppc.exe v6 is:
v6a 14 June 2007. [REGISTER] button introduced for registration.
v6b 18 June. Support for hot air balloons. Bug fixed in language/gpssfind.txt conflict.
v6c 20 June. Allow Superkeys. Minor bugs fixed in startup text layout, help button, etc.
v6d 22 June. Update GPSSBASE.EXE baseline. Delay speaking when buttons tapped. Fix layout bug.
v6e 28 June. New buttons for GPS->Home, etc. Startup screen option. NOEXPERI.CFG. Home icon. Snoopy :-)
v6f 29 June. Fix bug that made Snoopy speak on exit. Text entry box at top when new button page appears.
v6g 30 June. "More Information" supported in simple form. Text entry now works for GPS->MyPlaces, etc.
v6h 3 July. Maintence page layout. EXTRA.RGI. GIF BMP or JPG. Ask user if MyPlaces name 5 chars. Del key.
v6i 4 July. [What] button now gives a "What menu" instead of stepping through types. MSGBOX traslations.
v6j 4 July. 1800 Fix bug in v6i uploaded at 1500. [what] menu did not change the search file. Sorry.
v6k 5 July. Fix v6i bug in search logic. Map browsing supported with a cursor. "..go outside" better.
v6L 7 July. "explore" mode replaces "destination explore". New destination button page. Online help changes.
v6m 8 July. correct search logic to search FROM GPS or explore position to the new "findspot" position.
v6n 10 July. Fix bugs in search responses. Better handling of bad GPS data. no decimal in ETA time-until if >2mins.
v6o 11 July. New "map control" page of buttons added. Bug fix for setting destination from "explore" mode.
v6p 12 July. Map following of GPS and destination added. Status lights on map control buttons. fix search bug.
v6q 13 July. Allow deletion from My Places. Direction added to "explore" cursor and bug in explore mode fixed.
v6r 15 July. "Explore" and "Find" logic improved and bugs fixed. Startup help option. Please see Forum.
v6s 17 July. RGI and Speed Warnings from "Explore". Tidy up recording buttons. Fix bug in [GPS->MyPlaces]
v6t 18 July. Now no limit on how many GTX files in gpssfind.txt - use of [ next page ] and WHATMENU.BMP
v6u 19 July. Faster "what menu" display using WHATMENU.TXT. Simpler user interface for saving to MyPlaces.
v6v 20 July. Smaller history circles. Tell user can use keyboard for "My Places". # in GTX WAVs. Record file fix.
v6w 22 July. Better GPS(car),explore cursor, history. VGA bug fixed. Many cosmetic jobs. map data protection.
v6x 24 July. Tune up performance and add "% CPU loading" toggled by % key. Fix minor VGA bug. Speed trap threshold.
v6y 26 July. Fix minor explore-find-map bug. WAW now 30 secs if >300m. Use GTX moreref for WAV. Minor Find improvements.
v6z 27 July. Fix minor bug in GPS+Dest map mode. Fix bugs in "what menu" for VGA screens. v6 Baseline soon ? :-)
v6 30 July. New GPSS v6.6 Baseline to include this v6 GPSSppc. Replay now drops history every 60 secs. Explore+Desti map mode.
v6 31 July. This fixed minor errors in speed trap logic and "GPS+desti" map mode. Included in new v6.6 GPSS Baseline.
Change history for GPSSppc v7 (in earlier GPSS v6.7 baseline) is:
v7a 1 August 2007. Improve Speed Trap logic. Improve record playback. Support UK and Irish grid under [LL] on maintenance.
v7b 4 August. Improved recording and playback facilities including updated online help.
v7c 5 August. Fix keyboard problem for playback file name. Change % to ? to toggle CPU load display.
v7d 9 August. Changes in button menus. modified speed trap logic. FIND no longer zooms in.
v7e 10 August. Much faster [>>] fast forward with feedback. e.g. " x4 >> ". [>] not rewind. RGI at front.
v7f 13 August. red [o] and [>>] also starts [>]. Find/Search then DestiON logic. Can interrupt online help.
v7g 15 August. [<<] can now play backwards. Extra buttons in Lanscape mode. unused code removed.
v7h 16 August. Fix bugs in replay logic. WHAT/FIND logic improved and online help added.
v7i 21 August. Fix bugs in zoom+landscape. non-English settings. Destination button logic. PPCEXPT.TXT and PPCNOBUT.TXT.
v7j 27 August. Fix "past midnight" bug. Better hot air balloon logic. 300 map limit now 400. speed trap logic tweaked. PPCNOT2B.TXT.
v7k 28 August. Destination button simplified. Speed Trap 5m+20s. Clear k/b text after loc. Map reading modified.
v7L 29 August. Button menus improved - no need for PPCNOBUT,PPCNOT2B, etc. Thanks Alex :-)
v7m 30 August. GPSS GEO files now supported. [?] does not effect [menu] button.
v7N 4 September. Altitude and rate of climb or descent spoken. Accurate grid-aligned maps. GEO logic 10secs.
v7o 7 September. Speaking altitude and saying "over" instead of "in" configurable. Also [A] button. upper map margin 12.
v7p 8 September. Extend translation on "whatmenu", including button labels and [ next page ].
v7q 12 September. Instrument panel movement. What menu [next page] faster. UK maps and GEO logic.
v7r 14 September. Fix bugs: Destination name->sound & RGI file. Instrument panel movement in landscape.
v7s 18 September. Faster explore mode. GEO logic. Landscape bug fix.
v7t 19 September. Fix bugs in Landscape help button and remote tracking buttons. Scrambled file support.
v7u 25 September. Destination button logic - see user manual. Fix bug in desti WAV logic. Powerup detected.
v7v 25 September. Fix bug of saving 1 kmph instead of configured speed threshold to GPSS.CFG
v7 26 September. Title change. Destination button on startup reflects GPSS.CFG (destination on or off).
v7 28 September. New GPSSppc v7 Baseline, included in GPSS v6.7. Minor change in map pan for VGA screens. Title change.
Change history for GPSSppc v8 is:
v8a 29 September 2007. Speed in knots bug fixed. Speed shown to 0.1 if <10kmph. Raw GPS data shown on "maintenance" page.
v8b 1 October. [ < GPS ] button added on "maintenance" page to find GPS automatically.
v8c 5 October. improve car icon update logic. add delay in secs to CPU load under ? key.
v8d 6 October. car icon update changed. bugs fixed in destination sound and startup position. WAW displayed text split.
v8e 8 October. fix bugs in GPS+Desti map control and reduced pan threshold to 4 pixels from 15.
v8f 10 October. "GPS lamp" added to instrument panel which now avoids hiding destination. Minor change in "GPS+Desti" mode.
v8g 17 October. Fix bug in USA street mapping from VEC files. Other minor corrections. See Forum.
v8h 18 October. Rationisation of buttons used to save to "home" and "MyPlaces". Better USA VEC mapping trace.
v8i 22 October. Auto Map logic and MAPEDGES.TXT added. Distance to destination not rounded. Map buttons terminate explore mode.
v8j 24 October. Better performance such as less GPS delay. Fix bugs: remove explore cursor from map control buttons, climbrate.
v8k 25 October. Minor bug fixes for things like glimpses of bad GPS position when panning.
v8L 25 October. Fix bug added in v8k: bad destination position after map panning. Sorry ! :-)
v8m 26 October. Fix bug in explore mode timeout logic. tweak speed trap logic to exploit v8j reduction in GPS delay.
v8n 28 October. Fix bug in destination range from v8i. [?] button colour shows GPS status. [Find] button uses search text.
v8o 1 November. Fix bug in MAPEDGES logic. Improve handling of "more information". See user manual.
v8p 5 November. Suppress "not receiving GPS data" warning on power-up. Map margin zero if MAPEDGES.TXT holds zero.
v8q 6 November. Improve instrument panel and compensates for 3 sec GPS delay for car icon. MAPEDGES.TXT extended. See config files.
v8r 8 November. Minor changes related to SKIP22, instrument panel and power-up logic.
v8s 9 November. Translation of text on Intrument Panel, "destination" and "home". remove unwanted startup effect on car icon.
v8t 10 November. Fix "0 km" bug from 8n. Use predicted position to select map. delay WAW on powerup.
v8u 13 November. More info says "tap picture..". Average speed for ETA. WARNINGD.DAT for faster start with speed traps. Prediction logic.
v8v 17 November. WARNINGD.DAT for faster startup with speedtraps. More flexible Moreref in GTX files. Tuning.
v8w 23 November. All combinations of "more information" picture shape supported.
v8x 24 November. New RGI logic linked to Moreref in a GTX file supported ready for GPSS v6.8 Baseline. See Forum.
v8 26 November. New v8 GPSSppc baseline within full Windows GPSS v6.8 Baseline.
Change history for GPSSppc v9 is:
v9a 6 December 2007. "home menu" added with PPCHOMES.TXT. See user manual. fix bug in long UK grid format.
v9b 7 December. More accurate homes. Feedback in saves from home menu. Protection from recording overload.
v9c 11 December. Reduce risk of overloading GPS data recording process and more protection.
v9d 14 December. Quicker removal of speed trap display. GPSSLOG.CFG added. see config page.
v9e 16 December. Extensive changes to sound management. See "Talk Menu" in user guide.
v9f 18 December. More changes to sound management and "Talk Menu" with TALKTEXT.TXT
v9g 19 December. [A] Platform. Aircraft icon. Checksum checking. Sound changes. Quicker startup. Playback logic.
v9h 21 December. Several bugs fixed: button menu structure. speech including "shall we go outside".
v9i 23 December. Minor bugs fixed. e.g. after keyboard use. Spoken altidude > 10,000 ft supported.
v9j 28 December. Raise limit on number of speed traps from 12000 to 16000.
v9k 2 January 2008. Minor changes to talk menu and GPS position extrapolation.
v9L 4 January. Bug fixed in [REGISTER] logic. Chase mode extended. Please see the Forum.
v9m 7 January. Bugs fixed in "chase" mode and "talk menu" logic. DISPSIZE.TXT added.
v9n 9 January. Extend recording/replay for "chase" mode. Remove GPS position extrapolation (stop "jumping").
v9o 13 January. 6 home icons on map. direction pointer at low speed. "Nautical miles" unit button feedback.
v9p 22 January. User settings saved for next time. [RESET] and [Home->MyPlaces] added.
v9q 28 January. Bugs fixed: Explore cursor; No Sats after pwr off; Talk icon after restart; [Km] button after [RESET]; Car icon after zoom.
v9r 1 February. Remove "more info" bug (occasionally stuck on button page with two buttons).
v9 4th February. GPSS v9 within new full Windows GPSS v6.9 Baseline.
Change history for GPSSppc v10 is:
v10a 10 February 2008. [FILE] added to select NME files for replay. Translation non-case sensitive.
v10b 22 February. Experimental menu of nearest places from selected "what" type of place.
v10c 25 February. New "near menu" made by "what menu". Faster searches. See user guide
v10d 27 February. Several bugs fixed. e.g. metric altidude, more info logic. slow button response.
v10e 28 February. Fix bugs in button control and "near menu". RGI protection. Save home response.
v10f 01 March. Corrected an inaccuracy in street mapping for Hawaii.
v10g 05 March. Fix Talk Menu bug. Show "find spot". Extend "more info" to multiple pictures and sounds.
v10h 19 March. Multiple "more info" and "near menu" changes. GEO file bug fix.
v10i 25 March. "near menu" on map. GEO file bug fix. RGD files.
v10j 26 March. RGD TBTG for Corfu tests. UK Speed traps when in kmph.
v10k 28 March. RGI logic for first Corfu tests. Abbreviated Near Menu.
v10L 30 March. Zoomin one scale at a time. RGI logic fix. RGICFG.TXT added.
v10m 05 April. Online help updated. More button icons. Modify search, more info and RGI logic.
v10n 12 April. Display of ARP (for Corfu). ADVCOMM.TXT and RGICFG.TXT. Minor bug fixes.
v10o 13 April. ARP display logic. Faster WHATMENU when switching language or Portrait/Landscape.
v10p 16 April. Jamaica/USA map bug fixed. Minor fixes for VGA and square screens, ARP display, near menu.
v10 20 April 2008. New GPSS v6.1 April baseline includes GPSSppc v10.
Change history for GPSSppc v11 is:
v11a 1 May 2008. Bug fixed in deletion from MyPlaces. "Near Menu" updates for MyPlaces. ARP/TBTG logic.
v11b 14 May 2008. Increased the limit of 400 maps to 600.
v11c 26 June 2008. fix slowness when speaking "more information".
v11d 3 July 2008. protect DES files. toggle AutoPilot with ! key.
v11e 4 July 2008. anti-piracy. AutoPilot logic. Fix bugs in Talk button and Direction logic. Please see Forum.
v11f 7 July 2008. anti-piracy and AutoPilot changes.
v11g 16 July 2008. modified the AutoPilot logic.
v11h 18 July 2008. simpler user interface - "near menu", destination and instruments linkage.
v11i 24 July 2008. Extension of the AutoPilot logic.
v11j 8 August 2008. AutoPilot can also operate main sail servo and "press to talk" on radio.
v11k 19 August 2008. "Learner mode" introduced to simplify the user interface. AutoPilot update.
v11L 22 August 2008. "Learner mode" bug fixes and tweaks.
v11m 27 August 2008. Yes/No logic. L-mode on new day. Corrupt GPSS.COM detected. 1st desti bug fix. Missing more info detected.
v11N 29 August 2008. Bugs fixed in L-mode on a new day. [?] shown with [NO][YES] question.
v11o 1 September 2008. "missing buttons" bugs fixed ? Changes related to Corfu "more information" and RGD.
v11p 2 September 2008. GPS speed saved in GPSS.COM by [COM] or [-GPS] use, ready for next run of GPSSppc.
v11q 4 September 2008. Remove bug in power up on a new day, into L-mode, resulting in lost buttons.
v11 5 September 2008. Inclusion of GPSSppc v11 in the new GPSS v6.92 September 2008 Baseline. title change only.
Change history for gpssppc.exe version 12 is:
v12a 11 September 2008. fixes minor bug preventing suppression of RGI with RGICFG.TXT
v12b 15 September 2008. Faster and less % CPU load. AUTOP update. Speed Trap Warning mod.
v12c 17 September 2008. Less % CPU for RGD display. Tidal drift in AUTOP.
v12d 8 December 2008. provides support to Wing Sails in the Robot boat AutoPilot.
v12e 10 December 2008. extended the [GPS] search to COM40, instead of only COM20.
v12f 23 February 2009. supports the importing of geocache data.
v12g 3 March 2009. Better support for DISPSIZE.TXT for testing on CE. Minor bug fix "I am receiving GPS data !" on power up.
v12h 27 March 2009. Recording of speed trap locations into NEWTRAP.TXT, NEWTRAP.DAT and NME file.
v12i 23 July 2009. Keyboard entry of DF bearings as '090 Enter. AutoPilot changes.
v12j 27 July 2009. DF bearing lines with shadow. Fix bug - online help if keyboard used. AutoPilot changes.
v12 22 September 2009. Inclusion of GPSSppc v12 in the new GPSS v6.94 September 2009 Baseline.
Change history for gpssppc.exe version 13 is:
v13a 13 November 2009. Loss of GPS timeout change. Changes to robot boat autopilot.
v13b 15 January 2010. Exploit direction information now in speed trap data.
v13c 10 June 2010. colours on instrument panel. Remote tracking map control.
v13d 14 June 2010. Instrument panel colours. Direction Finding bearings. See User Guide.
v13e 21 June 2010. Minor bug fixes. e.g. searching for 3 characters. See User Guide.
v13f 18 August 2010. changes to robot boat autopilot. "not getting GPS data" timeout.
v13 3 September 2010. Title change only.
Change history for gpssppc.exe version 14 is:
v14a 14 September 2010. change to robot boat autopilot. Delete AUTOPDAT.TXT when AP switched OFF.
v14b 23 February 2011. change to robot boat autopilot. Remove jibe on tack. Direct rudder control.
v14c 1 March 2011. Stretch map if BMP size less than screen size.
v14d 3 March 2011. Bug fixes for stretched map inc car,history,explore,home icons. Pan in Portrait mode. Autopilot changes.
v14e 6 September 2011. AutoPilot supports passive mode. [AP] > 360 or >500 for with destination update.
lest we forget ...
Outstanding problems with gpssppc.exe and/or VB.Net are:
remaining problems if not using English Regional Settings ? e.g. no "we are 25 miles west of London in Sunninghill" ?
Blue screen for map BMP with more than 16 colours due to Microsoft Compact Framework restriction ? Work-around includes re-saving image as RGB, even if 256 colours.
suppression of screen backlight timeout unreliable on some platforms. OK on Robin's WM5 iPAQ and Mio P350.
no screen save to SCREEN0.BMP or SCREEN.BMP as in GPSSp. VB.Net on CE restriction ? BitBlt or CopyFromScreen ?
This is what future versions of GPSSppc may do, with a "fair wind" ...
bugs or restrictions such as those above cleared.
better support for chase mode on smartphones. i.e. navigation and guidance to a tracked mobile target.
support for Radio Direction Finding
more extensive support and use of the free vector USA street mapping .