Englemere Pond by Robin and June
Location: N 51° 24.485 W 000° 42.025 Difficulty: 1 Terrain: 1
The "Englemere Pond" Geocache is hidden a short distance from a seat overlooking Englemere Pond. Please hide it again well, on the ground, in rhodos, at the base of a tree. This is the same spot as the first one was planted in October 2001 :-)
This location is certainly not in the same league as Hampton Court or Virginia Water Royal Lake, but it's a pleasant enough little patch of wilderness.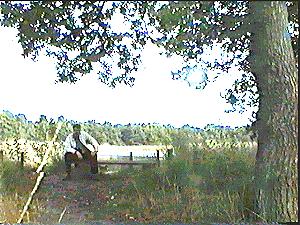 Hundreds of years ago it will have been part of the hunting parks used by Kings staying in Windsor Castle I understand from June's dad, Jack Ponsford, who is now 90 and featured on our Sunninghill page, that Englemere Pond was once full of large carp. I guess the pond was much larger once, since much of it is now reed beds.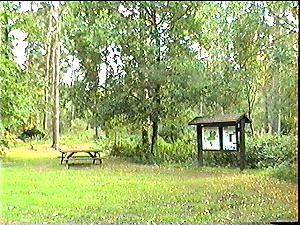 Free Parking is available at N 51° 24.468' W 000° 42.311' which is between the Golf Driving Range and the railway bridge on the B3017, joining A329 and A332 just west of Ascot. Note that the entrance is limited to vehicles less than 6'6" high, so camper vans will have a problem - maybe solved by membership of the Golf Club ? :-) When you enter the small car park you will see picnic tables and a sign - which may be worth a read, since it provides information about this wildlife conservation area.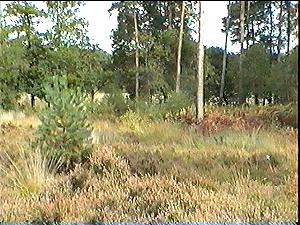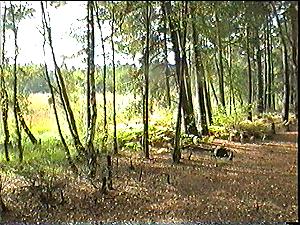 You will find more Lovelock caches on www.gpss.co.uk/geocache If you wish to contact Robin and want a reply, please email him direct on gpss@compuserve.com If you do this through a geocaching web site, please make sure you include your email address. Robin regrets that he may not reply to those who seek to hide who they are. Please include at least your name and email address.