Windsor Castle by Robin and June
Location: N 51° 29.386 W 000° 37.970 Difficulty: 1 Terrain: 1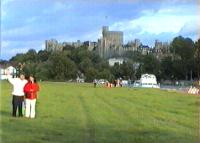 The Windsor Castle Geocache is placed near head height, behind leaves, within arm's reach of the surfaced path and a short walk from within sight of Windsor Castle. The original Windsor Castle cache was planted by Robin and June on 9th September 2001, but this is a replacement in a new spot. There is an art gallery exactly 300 metres due west of the cache, although we agreed that the exhibits on the west bank were of a far higher standard than those on the east bank.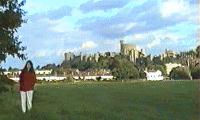 The cache can be reached by foot with a pleasant walk from the Castle and centre of Windsor, by simply walking over the footbridge to Eaton, and then left onto a field - from where the best views of the Castle are to be seen. So this is an option for tourist geocachers, taking a daytrip to see Windsor Castle. This is a good area for a picnic. Those with a car can choose if they want to park on the Windsor or the Eaton side of the river - where there is some free parking on the small roads.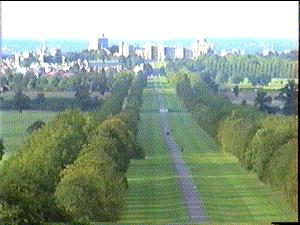 If you want a really good, long stroll, take "The Long Walk" from Windsor Castle to "The Copper Horse" to find the geocache there. "The Long Walk" is about 3 miles, so that would be about eight miles there and back. However, you will find plenty in Windsor to see, including the Castle and lots of other tourists :-)

You will find more Lovelock caches on www.gpss.co.uk/geocache If you wish to contact Robin and want a reply, please email him direct on gpss@compuserve.com If you do this through a geocaching web site, please make sure you include your email address. Robin regrets that he may not reply to those who seek to hide who they are. Please include at least your name and email address.