Hampton Court by Robin and June
Location: N 51° 23.987 W 000° 19.703 Difficulty: 1 Terrain: 1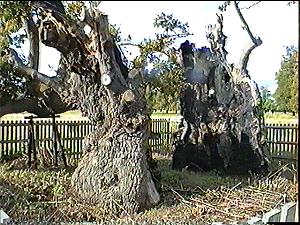 To find it you will need to reach up for the box. Please take care to hide it again behind a bit of wood. You will find a lovely pond, surrounded by old trees - and green parakeets screeching at you from the branches. Don't believe me ? - check it out :-) You may also see some large carp in the pond: take some bread. Please take care not to disturb the wildlife in and around the pond, which includes nesting swans.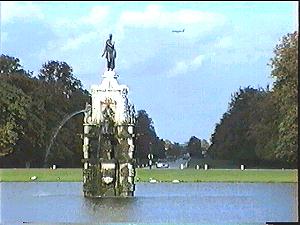 The "Hampton Court" Geocache is deep in the park behind Hampton Court Palace, not far from "The Medieval Oak", reputed to be over 1000 years old. Free parking is available in Bushy Park behind the large circular pond with the "Diana" statue. Bushy Park is worth a visit in it's own right, being a large London Park with wild deer and plenty of open space. There is a play area for children near public toilets. The car park is at
N 51° 24.676' W 000° 20.047'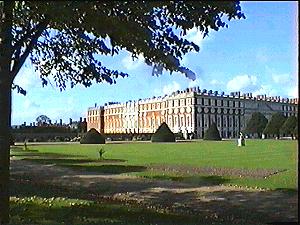 From the car park, go back south, past the large circular pond - which is a huge roundabout - and back through the main gate from Bushy Park to the A308 Hampton Court Road. The gates to Hampton Court Palace are on the opposite side of the road. While in the grounds of the Palace you may wish to pay to go inside the building and formal gardens - and maybe see if you can get lost in the Hampton Court Maze :-) To reach the geocache, walk to the left of the Palace and follow "The Long Water" east towards The Rick Pond and Home Park Golf Course. The Long Water is certainly long :-) You will see The Medieval Oak towards your right, this end of the Golf Course.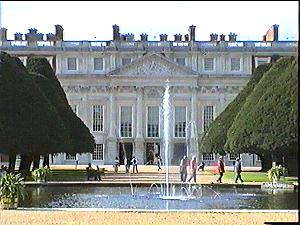 Hampton Court Palace was built in the early 16th century by Cardinal Wolsey, who presented it to King Henry VIII (with all the ill-fated wives) in 1526. Henry VIII added the chapel and The Great Hall - although I understand that he had a bit of help from skilled craftsmen, since Henry's brick-laying skills were not too hot :-) In later years Sir Christopher Wren built extentions for King William III, such as The Fountain Court, and East and South Fronts.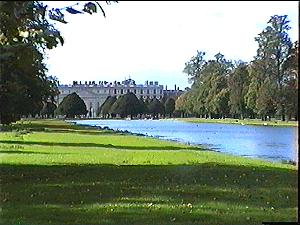 You will find more Lovelock caches on www.gpss.co.uk/geocache If you wish to contact Robin and want a reply, please email him direct on gpss@compuserve.com If you do this through a geocaching web site, please make sure you include your email address. Robin regrets that he may not reply to those who seek to hide who they are. Please include at least your name and email address.