Saint Ann's Hill by Robin and June
Location: N 51° 23.96 W 000° 31.63 Difficulty: 1 Terrain: 1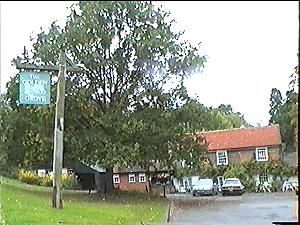 Your clue is "under spidery roots". Saint Ann's Hill takes its name from a chapel built around 1334 dedicated to St. Ann. It's original name was Eldebury (Oldbury) Hill with an old fort, and there are traces of old earthen defences on the top. You may have passed this thickly forested hill, not far from the M3/M25 motorway junction, and overlooking Thorpe Amusement Park - and not given it a second glance. This location may not be in the same league as Hampton Court or Windsor Castle, but it is still well worth a visit. The nearest pub is "The Golden Grove" at N 51° 23.581 W 000° 31.136 walking distance from the road named St. Anne's Hill, signed to the nature trail park. Free car parking is in the lane at N 51° 23.810 W 000° 31.400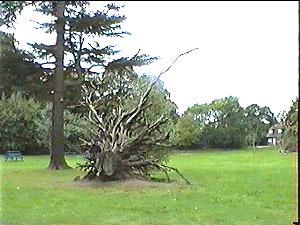 Go through the iron gates and follow the nature trail signs. The path wind around the top of the hill, passing a flat grass area called "The Dell" which has several picnic tables and an impressive upturned tree root.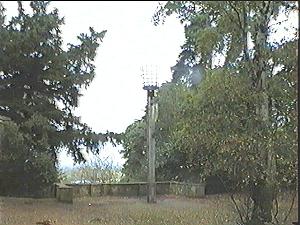 Further round the hill you will find lookout points - bring your binoculars :-) The best is probably that where there is a beacon, and you can see both Thorpe Park, in the foreground, and Heathrow Airport beyond. Sorry to disappoint you, but the beacon is not so ancient, having been erected in the early 1980's - to commemorate the 400th anniversary of the sighting of The Great Armada as it approached from Spain in 1588. You should have no problem finding the Geocache, which is a moderate sized tupperware box, holding toys and and lots of other low cost "goodies".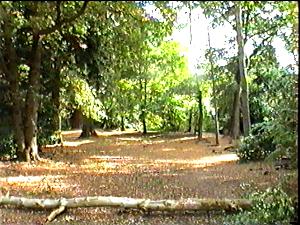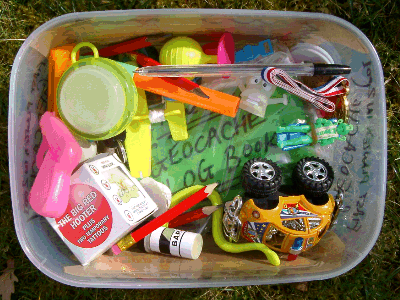 You will find more Lovelock caches on www.gpss.co.uk/geocache If you wish to contact Robin and want a reply, please email him direct on gpss@compuserve.com If you do this through a geocaching web site, please make sure you include your email address. Robin regrets that he may not reply to those who seek to hide who they are. Please include at least your name and email address.