Victory Field by Robin and June
Location: N 51° 24.360 W 000° 39.350 Difficulty: 2 Terrain: 1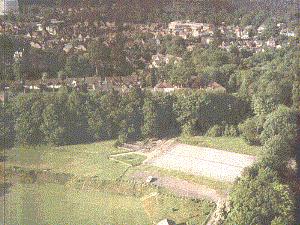 Start at the lat/lon above. Find any one of several identical magnetic clue tickets, providing the lat/lon and a clue to where the cache itself is hidden. Put the clue ticket back then follow the well trodden paths to where your GPS guides you. You should not need to climb over fences or walk where others do not already walk regularly.
This Geocache is hidden in a wooded area behind the park and play area known locally as "The Victory Field" to the north-west of Sunninghill village centre. Free parking should be easy to find. There are swings and slides for the kids, a skateboard area, plenty of room to kick a ball around, and tennis courts. There is a path to Sunninghill village centre in left corner of the Victory Field, as seen from the entrance. Sunninghill has some good restaurants, including "The Raj Vooj" (Indian), "The Jade Fountain" (Chinese), and "The Mezza Luna (Italian).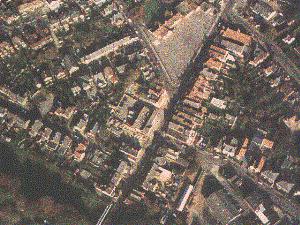 Sunninghill is only a few minutes drive west from Virginia Water, on the A329. Virginia Water is somewhere to spend hours strolling the lake and Windsor Great Park. If approaching along the A329, travelling west from Virginia Water towards Ascot, you will go through a roundabout at the top of a hill, with Sunninghill signed left - the B3020. But keep straight on towards Ascot, down the hill, with steep banks either side. Perhaps 50 yards past a "Childrens Play" sign, take the entrance on the left into the Victory Field (there is a green sign).
Robin and June live at 22 Armitage Court, on the southern outskirts of the village. If you want to visit them for a coffee, or something stronger - in daylight hours, please call on 01344 620775. There is a stone on the corner of our front drive at exactly N 51° 23.819 W 000° 39.593 (WGS-84) If we are not in, you can at least test the GPS :-) For more details, please see theArmitage Court cache page.
You will find more Lovelock caches on www.gpss.co.uk/geocache If you wish to contact Robin and want a reply, please email him direct on gpss@compuserve.com If you do this through a geocaching web site, please make sure you include your email address. Robin regrets that he may not reply to those who seek to hide who they are. Please include at least your name and email address.