GPS Software Piracy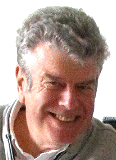 Hi ! You may have been given the URL of this "low profile" page, because you asked me a question relating to the anti-piracy mechanisms within GPSS; or maybe you just followed the link out of curiosity :-) These anti-piracy features protect the interests of my business partners who pay for use of GPSS, against those who use GPSS without permission for remote tracking, or consumer in-car products. I kept this page "tucked away" for the obvious reasons, such as not wanting to give software pirates useful information, and the need not to cause alarm to the many legal GPSS users. This includes the "GPS enthusiast" running GPSS in the UNREGISTERED state on his Laptop PC with a GPS directly connected, before he contacts me for a key code - if he chooses to. GPSS has been in use, including for remote tracking, since 1995, and I do not know of any case yet where a legal user has fallen foul of these mechanisms, intended to thwart those who choose not to be honest with me. I find it useful to be vague as to what exactly GPSS will do, since my "targets" tend to assume the very worst - which suits me just fine :-)

You may have seen red warning text on the CHASE Page, such as this:
ANY REMOTE TRACKING MUST BE AFTER A BUSINESS QUIZ RESPONSE.
YOU MAY NOT USE GPSS FOR DEMONSTRATION WITHOUT PERMISSION.
DO NOT TEST REMOTE TRACKING WITHOUT THE 1B9V KEY CODE.
UNAUTHORISED USE OF GPSS MAY DAMAGE YOUR BUSINESS.
YOU HAVE BEEN WARNED.
What is "Illegal Use" ?
Remote tracking without the 1B9V key code is the obvious example.
Use for business, without permission from Robin, is another.
What Information can GPSS.EXE get ?
Here are some examples, but not a complete list:
GPSS Control-R information including the text and key code.
Information within the same PC, including hard disk and BIOS.
e.g. GPSS data, e-mail data, documents, other software installed on PC.
Information arriving from the modem, including GPS data.
Information on any PC networked to that running GPSS.
What might GPSS do with this information ?
Again, this is not a complete list:
Display UNREGISTERED, or warn you. Or it may choose NOT to do this.
GPSS may prefer to be "stealthy" and not inform you that you are at risk.
It may decide to wait some time (or GPS mileage) before displaying to the end-user that this is an illegal copy of GPSS, and what the user should then do.
Send Robin or other people email and/or data using the modem.
this might include anything of interest within the PC. e.g. presence of other illegal software such as that from Microsoft. e.g. data as evidence in a Court of Law.
Disable GPSS functions - but maybe not immediately.
Disable connected hardware, such as that within the vehicle.
Create simulated events, as if they were real. e.g. vehicle movements.
Disable or interfere with other software on the PC or PC Network.
Last, but not Least ...
As I said earlier, GPSS has been in use, including for remote tracking, since 1995, and I do not know of any case yet where a legal user has fallen foul of these mechanisms, intended to thwart those who choose not to be honest with me.