Press Release ... "Trevor's Story"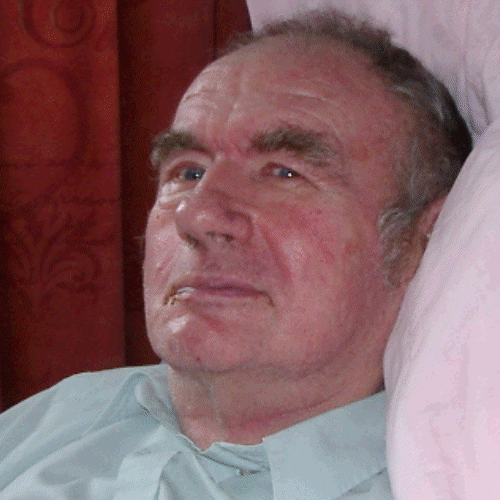 Trevor had a massive stroke on 11th September 2006, and the doctors did not think he would survive. He surprised everyone, almost completely recovering his short term and long term memory, and his ability to communicate. He needs full time nursing care, remains in his bed, and only has the use of one hand... but he does have "all his marbles".
Trevor's story will be familiar to hundreds of thousands of families who have a relative in a nursing home. They may have sold the family home to pay for care - but they need not have done so. Few people know that the law demands that the NHS pay the full cost of the Care Home.
Pamela Coughlan won her landmark court case in 1999, but despite the publicity surrounding this case and later reports by the Health Ombudsman, The Law Society, and numerous charities including the NHSCare.info Group, very few people know that "The judgment in Coughlan clearly establishes that where a person's primary need is for health care, and that is why they are placed in nursing home accommodation, the NHS is responsible for the full cost of the package. " - that quote is from the Law Society, and the front page of www.nhscare.info - which provides information about "Coughlan" and practical advice. e.g. do not agree to discharge from hospital before the patient has been properly assessed for Continuing Care. "Properly Assessed" means comparison with Pamela Coughlan, and Trevor never did receive this. He received physical therapy three times a day while in the hospital, but in the low cost Nursing Home - where Social Services placed him, against his wishes - he is lucky to get more than a speech therapy visit every two or three weeks.
Social Services still do not regard me as the official representative of Trevor - despite the file of witnessed letters and NHS opinion to the contrary. I was the person 'phoned on the day of Trevor's stroke, and who contacted Trevor's close friends and distant family. The doctor's involved me at important stages such as the "life or death" decision not long after the stroke, regular checkups, and the more recent re-assessment for Continuing Care (100% NHS funding).
Trevor is one of the tens of thousands of new patients denied proper health care each year after being prematurely discharged from an NHS Hospital into a low cost care home unable to provide the same level of therapy, health care and quality of life. Trevor was placed in a Care Home at less than £500 per week, compared with nearer twice that for one nearer his home, and perhaps £2000 per week for the NHS bed. He is a long way from his friends and Bracknell, where he lived for many years. A mix of incompetence and deceit by individuals within Social Services has meant that Trevor's health and quality of life has suffered, and Buckinghamshire rate payers are paying what should come out of the NHS budget - which had a £2 billion surplus last financial year.
Trevor's is the only case in which I have been so directly involved, other than that of my late mother, but my charity web site www.nhscare.info has helped hundreds of families to claim the 100% NHS funding to which they are entitled. This web site and our small campaign group - that includes Pamela Coughlan and two of "winners" in the first Health Ombudsman's Report - was the primary source for many newspaper articles, radio and TV broadcasts - including BBC Panorama's "National Homes Swindle".
Trevor is being kept, against his wishes, between one and two hour's drive from his nearest friends able to visit him. In recent months Trevor has been actively involved in his fight, supported by a small circle of friends. It is hoped that publication of Trevor's Story will help many others suffering within Care Homes.
for further information see www.nhscare.info/trevor and contact Robin ...
Robin Lovelock, 22 Armitage Court, Sunninghill, Ascot Berks SL5 9TA.
Tel 01344 620775. Email: robin@nhscare.info