Warwick Uni' by Robin and June
Location: N 52° 22.628 W 001° 33.311 Difficulty: 1 Terrain: 1
New ! behind where you can sit, with your back to prickles :-)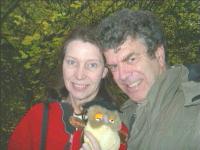 The small tupperware box, just big enough for instant camera and small "goodies", is hidden within a few hundred yards of the free car park near Rootes Residences for students, on the main campus of Warwick University. It is in the area known as Tocil Wood. The car park is at N 52° 22.604 W 001° 33.623 The nearest pub is The Varsity at N 52° 23.062 W 001° 34.032 but, as you might guess, beer in the students bar is cheaper :-)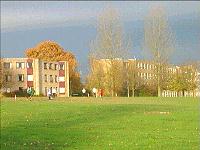 Warwick University is just to the south of Coventry, home of the UK motor industry and Jaguar. Places to visit include motor museums and old places in the city such as St Mary's Guildhall, which dates back to 1342. Mary, Queen of Scots, was imprisoned there. Other places include Ford's Hospital of 1508 and Bond's Hospital - also from the 16th century. There is also a Toy Museum :-) The magnificent modern Coventry Cathedral, designed by Sir Basil Spence, stands alongside the bombed out ruin of the old cathedral, destroyed during the 1940 Blitz.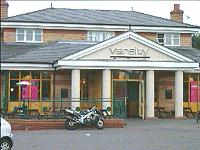 Just a few minutes car drive from Coventry and Warwick University is Stratford on Avon - home of Shakespeare, and other worthwile places to visit, such as Kenilworth Castle and Warwick Castle. Why were Robin and June planting caches in this area ? because Michelle, youngest daughter, is at the Uni' and has just bought a place in Coventry as digs for herself and fellow students. It seems that mum and dad have to make regular trips to checkout things like ancient plumbing and wiring :-)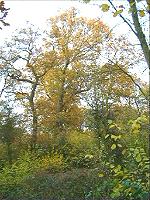 You will find more Lovelock caches on www.gpss.co.uk/geocache If you wish to contact Robin and want a reply, please email him direct on gpss@compuserve.com If you do this through a geocaching web site, please make sure you include your email address. Robin regrets that he may not reply to those who seek to hide who they are. Please include at least your name and email address.