Windlesham by Robin and June
Location: N 51° 22.043 W 000° 39.490 Difficulty: 1 Terrain: 1
The new "Windlesham" Geocache is hidden near the location above and free car parking. It is not far where you can sit down to enjoy looking at the contents of the box, reading the log book, and writing your thoughts. There is an instant camera for you to take a picture or two of yourself, before you pop the camera back in the cache. We've made this new cache much easier to find than the old one, planted many years before. Choose a day when it is not raining. This is a lovely little park, with swings and slides for children, a large area of grass, public toilets, cricket field, and surrounding woods to take a little stroll.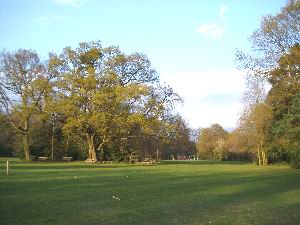 Important! Please log your find on Navicache.com by clicking on N507
You will find more Lovelock caches on www.gpss.co.uk/geocache If you wish to contact Robin and want a reply, please email him direct on gpss@compuserve.com If you do this through a geocaching web site, please make sure you include your email address. Robin regrets that he may not reply to those who seek to hide who they are. Please include at least your name and email address.