The Lookout by Robin and June
Location: N 51° 23.152 W 000° 44.401 Difficulty: 2 Terrain: 1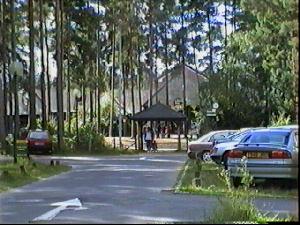 Hope you don't mind but you may need a pound for charity to access this cache. This cache, replacing the old one that "went missing" was planted on 5th March 2002. "Kick over a log" is your clue - which you will need to find a clue ticket leading you to the box itself. Please put the ticket back as you found it. It is the usual Lovelock large tupperware box with disposable camera and lots of "goodies" for everyone. The Lookout geocache was planted as an easy "starter" geocache for those visiting "The Lookout" south of Bracknell. It is the usual Lovelock large tupperware box with disposable camera and lots of "goodies" for everyone :-)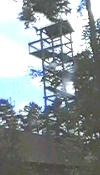 The Lookout is named after the steel tower from within the relatively new building complex. You can climb this, but the view is hardly worth the effort - since most of the surrounding trees are now higher :-) However, the centre includes a nice little snack bar, a sort of "wildlife museum", and a little shop - in which to buy junk for geocaching :-) You can hire bicycles, at about £8 for two hours each, and this is a good option. It is suggested that you pick up a map of Swinley Forest for 50p (£0.5), some leaflets, and perhaps have a coffee while you plan your walk. Swinley Forest is a large area to explore, and is adjacent to the military training area known as Barossa used by soldiers being trained at the Sandhurst Military Academy, to the south west. To the west is Broadmoor Hospital, home of the criminally insane - including a few Geocachers :-) The Lookout Visitor centre organises lots of events, including "Bat Hunts" in the late autumn evenings.
More information on Swinley Forest can be obtained from: The Lookout, Discovery Park, Nine Mile Ride, Bracknell, Berks RG12 7QW, UK. Tel +44 (0) 1344 354400.
Do not be confused by the picture below: it was taken deeper into the forest, at one of the more interesting spots: SP5 cache planted by our friend Tony Wale. Tony has planted LOTS of caches in this area :-)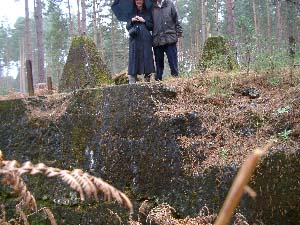 You will find more Lovelock caches on www.gpss.co.uk/geocache If you wish to contact Robin and want a reply, please email him direct on gpss@compuserve.com If you do this through a geocaching web site, please make sure you include your email address. Robin regrets that he may not reply to those who seek to hide who they are. Please include at least your name and email address.