Microsoft on Thames by
Robin and June's Dad
Location: N 51° 28.016 W 000° 55.439 Difficulty: 2 Terrain: 1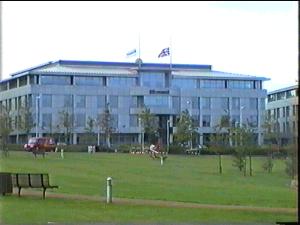 The "Microsoft on Thames" geocache is named after the fact that it is walking distance from Microsoft's new European headquarters, near the River Thames, on the eastern outskirts of Reading. "Lean over, with your back to the river", is the clue you may need for this one. Plan on a pleasant walk of between one and two hours - depending on where you park, and how fast you walk :-) The cache is a small tupperware box, just big enough for disposable camera, logbook and a few small "toys" - please bring something tiny :-) Don't forget to take a picture - maybe at the more scenic Sonning end, leaving a note in the logbook at what time you borrowed the camera - to cover the unlikely event that someone is just behind you.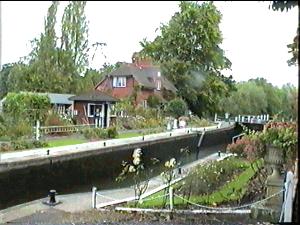 The walk eastward to Sonning is to be reccomended, with plenty to see such as the lock, bridge, church and pubs :-) However - Sonning is a very difficult place to find car parking - so be warned: better to park at the Reading end. Easiest route to this place by car is to take the A329M to Reading, and keep on it to the roundabout at the very end, to the Thames Valley Business Park.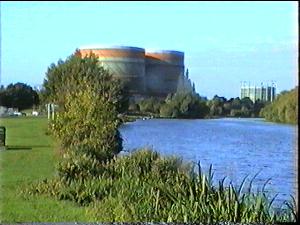 A few yards after leaving this roundabout, turn left into a free carpark. This carpark is at one end of a large grass meadow which will take you ten minutes to walk to the other end. If you want to save 5 or 10 minutes walk, you might think of parking on the big road that runs alongside it. This is OK at some hours, but not 0730-0930 in the morning, or 1530-1830 in afternoon/evening because it is an Urban Freeway, with signs telling you not to stop in these "rush hour" times.
The walk alongside the Thames, past Geocache to Sonning, will take you about 35 minutes each way. Landmarks include a glimpse of the roof of the Microsoft building from the meadow, a small wildlife sanctuary, the woods where boys from the Bluecoat School play, a boathouse, Sonning Lock, and Sonning Village with its old church and similarly ancient pubs.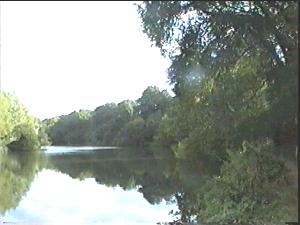 You will find more Lovelock caches on www.gpss.co.uk/geocache If you wish to contact Robin and want a reply, please email him direct on gpss@compuserve.com If you do this through a geocaching web site, please make sure you include your email address. Robin regrets that he may not reply to those who seek to hide who they are. Please include at least your name and email address.