Sorrento Italy by Robin and June
Location: N 40° 38.032 E 014° 21.084 Difficulty: 1 Terrain: 1
Abbiamo nascosto questo geocache quando sulla vacanza in Sorrento. il geocache è in un cespuglio. Il cespuglio è vicino alle rovine antiche. Potete camminare sicuro intorno al cespuglio. Il cespuglio può essere visto nella foto. La scatola di plastica del geocache tiene un libro, una macchina fotografica ed i giocattoli.
...and in English: We hid this geocache when on holiday in Sorrento. The geocache is in a bush, near ancient ruins. You can walk safely around the bush, and the bush can be seen in the photo. The plastic geocache box holds a book, camera and toys. Sorry about Robin's terrible (Babelfish) Italian above :-)
Questa foto è stata scattata nel 2002. La scatola può essere ancora in quel cespuglio - ma vedere sotto ...
This photo was taken in 2002. The box may still be in that bush - but see below ...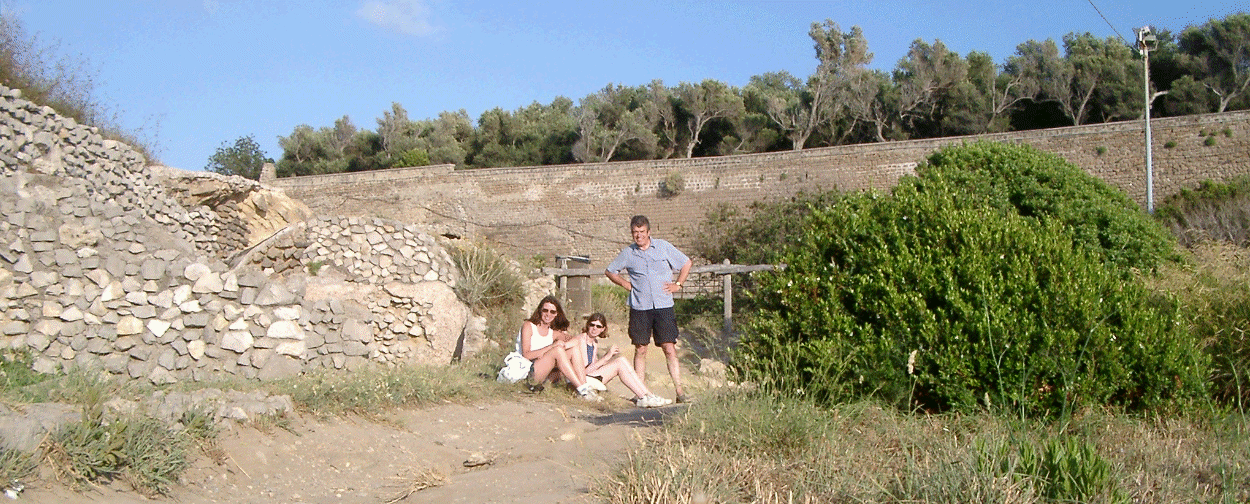 Il luogo è cambiato così tanto! Vi è un nuovo percorso, sotto il cespuglio. Questo è dove abbiamo piantato una nuova casella nel 2012. Su una parete, dietro una pietra.
The place has changed so much ! There is a new path, below the bush. This is where we planted a new box in 2012. On a wall, behind a stone.

You will find more Lovelock caches on www.gpss.co.uk/geocache If you wish to contact Robin and want a reply, please email him direct on gpss@compuserve.com If you do this through a geocaching web site, please make sure you include your email address. Robin regrets that he may not reply to those who seek to hide who they are. Please include at least your name and email address.