Gracious Pond by Robin and June
Location: N 51° 21.744 W 000° 34.429 Difficulty: 2 Terrain: 1
New ! PLEASE KEEP TO THE WELL TRODDEN PATHS. Chobham Common is an important National Nature Reserve, so please do not give Geocaching a bad name: do not go thrashing through the heather. If you want to find the geocache you will need a printout of these clues, and a pencil, in addition to your GPS. You should be able to (eventually) find the large tupperware box without too much trouble - and you will be able to do it without straying from the footpaths.
Your mission starts by locating a virtual cache and using what you see to decrypt this:
Clue ticket in tree stump at N ba° da.hcb W x° cf.bca = N _ _° _ _ . _ _ _ W _° _ _ . _ _ _
- using answers to these questions:
How many acres ? = abcd = _ _ _ _, so a = _ , b = _ , c = _ and d = _
How many wild flowers ? = ecd = _ _ _, so e = _
How many species of butterfly ? = fg = _ _, so f = _ and g = _
h = b+b = _
The clue ticket has the lat/lon of the cache itself and a clue where to look.
The "Gracious Pond" Geocache is well hidden, walking distance along paths near this lovely water-lily covered pond near Chobham. This is not the area of Chobham Common marked as Gracious Pond on the O.S. map - that pond probably dried up years ago.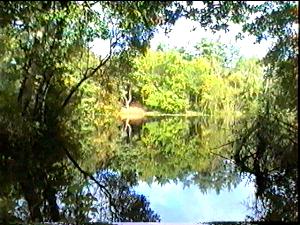 The geocache is only a few minutes walk from the car park at N 51° 21.744 W 000° 34.422 which has a bar over the entrance stopping vehicles higher than 6'6". Camper vans may be able to find a spot on the verge of Gracious Pond Road, which continues from Red Lion Road named after the pub by that name. There are some nice footpaths in this area, which is adjacent to Chobham village and Chobham Common. The village has a good selection of pubs and restaurants. You may want to look and the map and information board in the car park when planning your walk.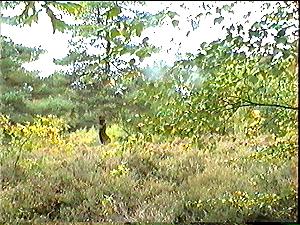 This is the usual Lovelock Geoacache, holding disposable camera for you to take a picture then return to the cache, toys and books for children, several cuddley toys, and lots of other low cost "goodies". The very least you should do when visiting Gracious Pond is take a stroll around the pond. Water lilies were still in flower when the cache was planted in October. There are some nice, large carp in the pond - but the fishing is private. It took me 10 years on the waiting list before I joined the Chobham and District Angling Club.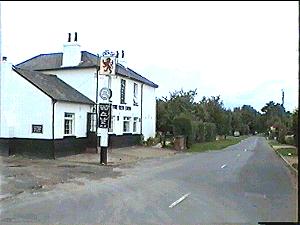 Take a slice of bread with you: if there are no anglers to annoy, try creeping quietly and slowly around the edge of the pond, dropping a small bit of bread on the water - the carp will often rise for it. For those who like to know where the nearest pub is - it's at N 51° 21.744 W 000° 34.422 The Red Lion ;-)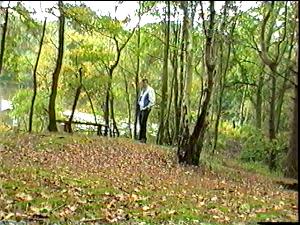 You will find more Lovelock caches on www.gpss.co.uk/geocache If you wish to contact Robin and want a reply, please email him direct on gpss@compuserve.com If you do this through a geocaching web site, please make sure you include your email address. Robin regrets that he may not reply to those who seek to hide who they are. Please include at least your name and email address.