Donnington Castle by Robin and June
Location: N 51° 25.206 W 001° 20.412 Difficulty: 1 Terrain: 1
Donnington Castle stands on a grassy hill, overlooking the market town of Newbury in deepest Berkshire.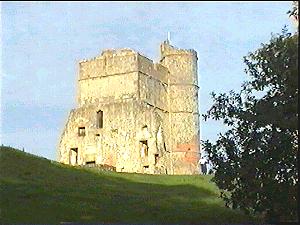 The castle dates from 1386 when it was built for Sir Richard Abberbury, but its most eventful days were during the Civil War: it was garrisoned for King Charles I and held out in a 20 month siege from 31st January 1644 until 1st April 1646. This was the time that most of the destruction took place: the gatehouse is the only part now standing, although you can still clearly see the outline of the original flint walls. During the second battle of Newbury, Sir John Boys and his men defended the castle and King Charles was at the nearby Shaw House. The remains of the 17th century star fort, constructed by Col John Boys in 1643-4 is on the slopes below the castle. Shaw House has an upstairs room with a plaque encasing a bullet hole - a shot is said to have been made at the King while he dressed by the window. There is a legend of a secret tunnel between the castle and Shaw House - although it has never been found.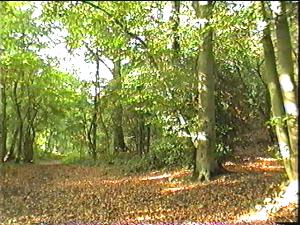 The "Donnington Castle" Geocache is hidden in a stump in woods below and to the west of the castle. You should have no problem finding this moderate sized tupperware box, holding disposable camera for you to take a picture then return to the cache, toys and books for children, cuddly animals, and lots of other low cost "goodies".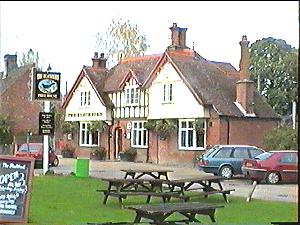 You have a choice of two routes to the geocache: if you like to start and end your walk at a pub, then I suggest "The Blackbird" at N 51° 25.248 W 001° 20.960. Take the path alongside the houses, through the golf course, keeping to the tarmac path for pedestrians and golf buggies. Go over the modern footbridge crossing the A34 dual carriageway, and into the woods, following the footpath to geocache, and beyond that, the castle. Alternatively, start at the Donnington Castle Car Park, which closes at 6.30pm in the evening (another reason to start in the pub :-) - at location N 51° 25.120 W 001° 20.227.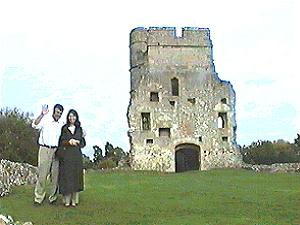 You will find more Lovelock caches on www.gpss.co.uk/geocache If you wish to contact Robin and want a reply, please email him direct on gpss@compuserve.com If you do this through a geocaching web site, please make sure you include your email address. Robin regrets that he may not reply to those who seek to hide who they are. Please include at least your name and email address.