Copper Horse by Robin and June
Location: N 51° 26.600 W 000° 36.460 Difficulty: 1 Terrain: 1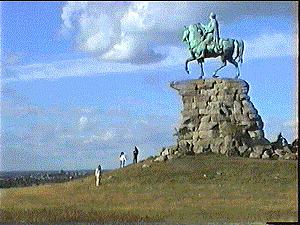 The large tupperware box is hidden within a short distance of "The Copper Horse" statue, which stands on the hill at the end of "The Long Walk" tree lined path from Windsor Castle. The location above takes direct to the cache - you will need to reach up high. The nearest car parking is Bishopsgate, reached by taking signs for Saville Gardens from the A30. Keep on past Saville Gardens, past three pubs, the last of which is "The Fox and Hounds", until you reach the white gates of Bishopsgate.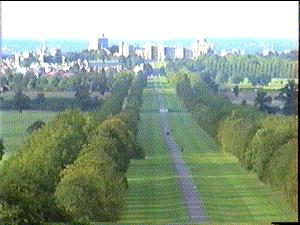 You then have about twenty minutes walk through the park, with good views of Windsor Castle, between and over the trees. Contents of the cache are too numerous to mention, but include a camera, and something to please everyone - if your expectations are not too high :-) If you like walking, you can walk through the park to Virginia Water Royal Lake and the geocache there.

Important! Please log your find on the Navicache page by clicking on N202
You will find more Lovelock caches on www.gpss.co.uk/geocache If you wish to contact Robin and want a reply, please email him direct on gpss@compuserve.com If you do this through a geocaching web site, please make sure you include your email address. Robin regrets that he may not reply to those who seek to hide who they are. Please include at least your name and email address.