Caesar's Camp by Robin and June
Location: N 51° 23.094 W 000° 45.574 Difficulty: 1 Terrain: 1
New ! This cache, first planted on 9th September 2001, was replaced with printouts of logs from the old cache that "went missing", on 5th March 2002, then again on 30th December 2004 - complete with a new camera :-)
The Caesar's Camp geocache is a large tupperware box hidden in the ancient iron age fort near the "Look Out" centre in Swinley Forest, near Bracknell.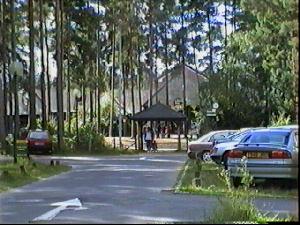 The cache is hidden within 350 metres of the B3430 Nine Mile Ride road, and there is a spot with just room for one or two cars, near the old Caesar's Camp gate.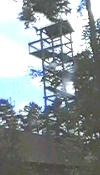 However, for safety and pleasure reasons, it is reccomended that you use the free car park of The Lookout which is well signed. The Lookout is named after the steel tower from within the relatively new building complex. You can climb this, but the view is hardly worth the effort - since most of the surrounding trees are now higher :-) However, the centre includes a nice little snack bar, a sort of "wildlife museum", and a little shop - in which to buy junk for geocaching :-) You can hire bicycles, at about £8 for two hours each, and this is a good option. It is suggested that you pick up a map of Swinley Forest for 50p (£0.5), some leaflets, and perhaps have a coffee while you plan your walk.
Swinley Forest is a large area to explore, and is adjacent to the military training area known as Barossa used by soldiers being trained at the Sandhurst Military Academy, to the south west. To the west is Broadmoor Hospital, home of the criminally insane - including a few Geocachers :-) The Lookout Visitor centre organises lots of events, including "Bat Hunts" in the late autumn evenings.
As with all our Geocaches, like Virginia Water and The Copper Horse, you should have no difficulty finding it, and should not need to scratch yourself on brambles - but they are there if you want to :-) The tupperware box was left full of "goodies" for most categories of finder, including children.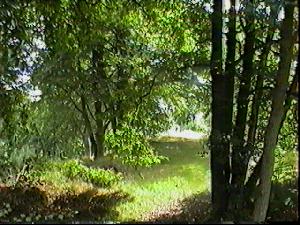 You will know when you are near Caesar's Camp, since the pine trees give way to older oak, chestnut and beech trees, and the terrain is a little more hilly. Caesar's Camp is an Iron Age hillfort, built around 700BC. Maybe it was named due to the Romans camping here several hundred years later ? There are military earthworks (redoubts), constructed for exercises in 1792, and concrete tank traps and defences for training during the Second World War.

More information on Swinley Forest can be obtained from: The Lookout, Discovery Park, Nine Mile Ride, Bracknell, Berks RG12 7QW, UK. Tel +44 (0) 1344 354400.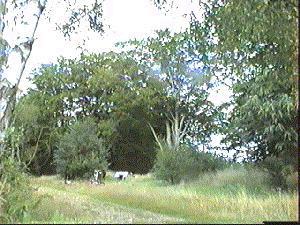 You will find more Lovelock caches on www.gpss.co.uk/geocache If you wish to contact Robin and want a reply, please email him direct on gpss@compuserve.com If you do this through a geocaching web site, please make sure you include your email address. Robin regrets that he may not reply to those who seek to hide who they are. Please include at least your name and email address.