Burnham Beeches by Robin and June
Location: N 51° 33.020 W 000° 37.638 Difficulty: 2 Terrain: 1
You will need your GPS, this printout and a pencil or pen to solve this one. The geocache box is now on private land adjacent to Burnham Beeches. The landowner is happy for you to access the geocache at any time, but I suggest that you keep to daylight hours - for the obvious reasons. Before you find the box you will need to visit two virtual caches and use what you see there to locate the geocache. The first virtual cache is at the above location. If the office is "abcde fghijk" then the next virtual cache is at N 51° 33.big W 000° 3k.aeb Make your way, along well trodden paths, to this second location. Enjoy the location and read the last three words. If these three words are "01234 567 4389" then the Geocache box itself is near location N 51° 3e.knk W 000° 3n.wrt, hidden on the ground wrapped in an OXFAM bag and under a D381. The above information is all you should need to find it.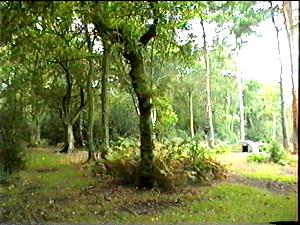 This geocache was originally in a hollow tree, and you will see the log book holds entries from a number of "accidental finders" - often children. The cache was moved on 24th April 2002 to its new, more suitable, location. Please treat this lovely area with respect, and do not do anything to give Geocaching a bad name. It is important that the reader understand that the current policy of Burnham Beeches Management is that Geocaching should not be encouraged in this area. They have a difficult task in balancing conflicting needs of this being both a park for the public and a National Nature Reserve. In fact they would prefer that this "Burnham Beeches" page were not here at all.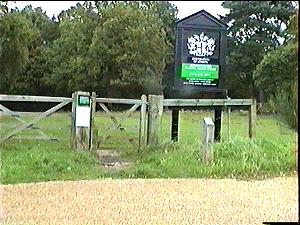 All this can be confirmed if you contact the Park Management Office which is just down the road from the first virtual cache. You will also see contact details at this location. Robin is grateful to Andy Barnard, the Park Manager, for his time discussing this subject in depth. We hope that the policy will change in the future, and permit the planting of caches within the boundaries - as is the case in several other locations such as Richmond Park. However, for the moment, please do not plant caches in Burnham Beeches without permission. Needless to say both Andy and myself will be watching for any problems such as "bad behaviour" by Geocachers - hopefully very unlikely. What follows was originally on this page. "Few" is a relative term, of course :-)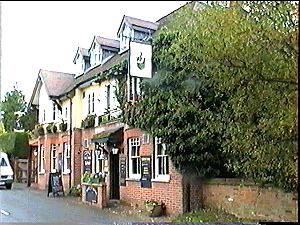 The "Burnham Beeches" Geocache is strategically placed, just a few minutes stagger from "The Stag" Public House on the edge of this mile-across nature reserve off the A355 north of Slough. June's Dad, Jack Ponsford, featured on our Sunninghill page helped me plant it, one extended lunch break. Jack says he remembers cycling past this area, as a boy 70 years ago, and stopping at "The Green Man" for bread, cheese and a pint of shandy :-) The car park opposite "The Stag" pub is open from 0800 in the morning until after midnight - no doubt at the request of the landlord.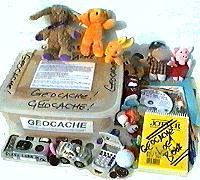 You should not have any big problem finding this geocache. Just follow the paths, avoiding the mud, enjoying the ancient woodland, and keeping a lookout for wild boar. I cannot imagine any other reason for there being what appears to be a pig sty in a rather nice little spot. Or maybe it was low cost overnight accomodation for those who got locked in the car park ? This is the usual Lovelock Geoacache, holding disposable camera for you to take a picture then return to the cache, toys and books for children, and lots of other low cost "goodies".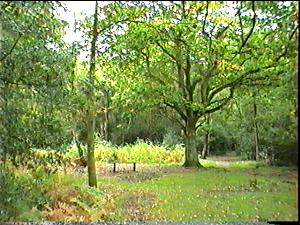 You will find more Lovelock caches on www.gpss.co.uk/geocache If you wish to contact Robin and want a reply, please email him direct on gpss@compuserve.com If you do this through a geocaching web site, please make sure you include your email address. Robin regrets that he may not reply to those who seek to hide who they are. Please include at least your name and email address.